Italy
The Pantheon was built in the Augustan period and is dedicated to all the gods worshiped in the days of ancient Rome. Rebuilt by Emperor Adriano between 118 and 128 AD, the building is a typical example of classical architecture: the calculation of the geometries and the perfect harmony of its lines make it stable and balanced.
With the advent of Christianity, the Pantheon was converted into a Christian basilica in the early seventh century by the name of Santa Maria della Rotonda. This conversion has allowed it to remain intact over the centuries and unaffected by looting and damage operated into Rome of the popes against the classical buildings.
Today the Pantheon can claim the status of a Minor Basilica and is home to millions of tourists every year.
Our recommendations in Pantheon
How to get there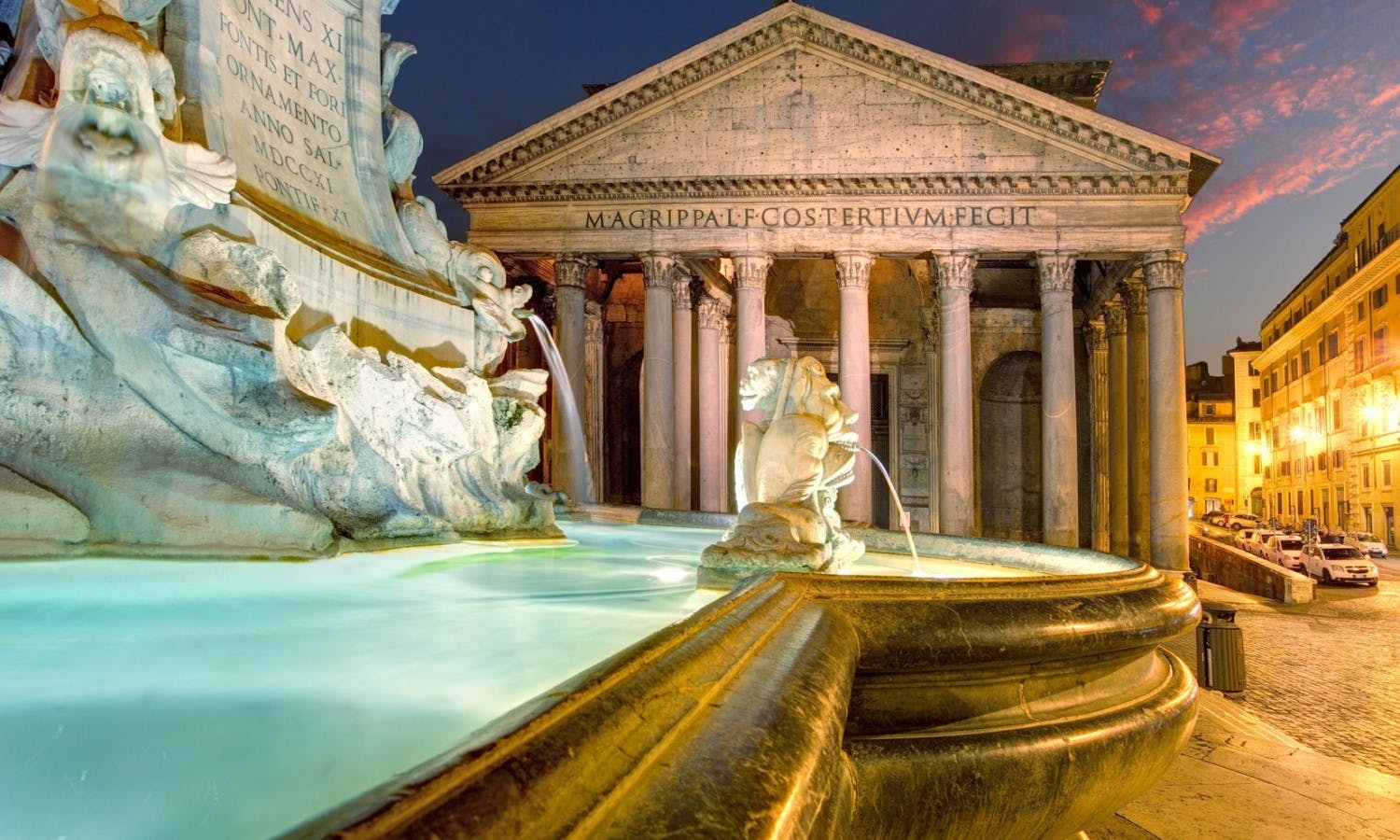 Reviews Pantheon
"The tour was well organised and informative, our guide Rosa for the morning ,was lovely and had lots of knowledge. the morning was a whip round tour as there was so much to fit it. Lunch was rushed as we had to wait a little while for transport the vatican. our guide for the afternoon, Camilla, was also very lovely and knowledgeable. we had a good tour of the vatican and she even got us into the bascillica without having to queue again. will book trips with musement again such a good service everyone organised and lovely. thank you."
"Our guide was a true expert and we loved this walking tour! We booked ahead of time with Musement and glad we found availability on this popular tour. Absolutely great!!!"
"Very interesting tour! Our guide was really nice"
"Rome is the most beautiful city i've ever seen. We'll come back, this tour has been amazing"