Italy
Things to do in Roman Forum
The Roman Forum is located in the ancient heart of Rome between the Palatine and Capitoline Hills covering 820 by 560 feet. In its heyday, the legendary Roman Forum was a thriving hub of social, political and religious activity. Hosting everything from elections to criminal trials and gladiator matches, it's now a sprawling complex of ruins that makes for a remarkable stroll into the past.
Originally marshland that was drained in the 7th century BC thanks to an impressive engineering feat of the time, after the fall of the Roman Empire the area returned to disuse. Plundered for its stone and marble and then largely forgotten, it was not until the 18th century that excavations began, the likes of which are still ongoing.
Of the enormous grounds be sure not to miss the 75 foot-high Arco di Settimio Severo, the Curia (seat of the senate), the triumphant Arco de Tito, and the few remaining granite columns of the Tempio di Saturno. You will notice that the different architecturual pieces come from different centuries due to the Romans practice of building over earlier ruins. A walk down Via Sacra, the main thoroughfare that once linked the Piazza del Campidoglio with the Colosseum, will also give you a chance to imagine the complex in all its former glory.
Our recommendations in Roman Forum
How to get there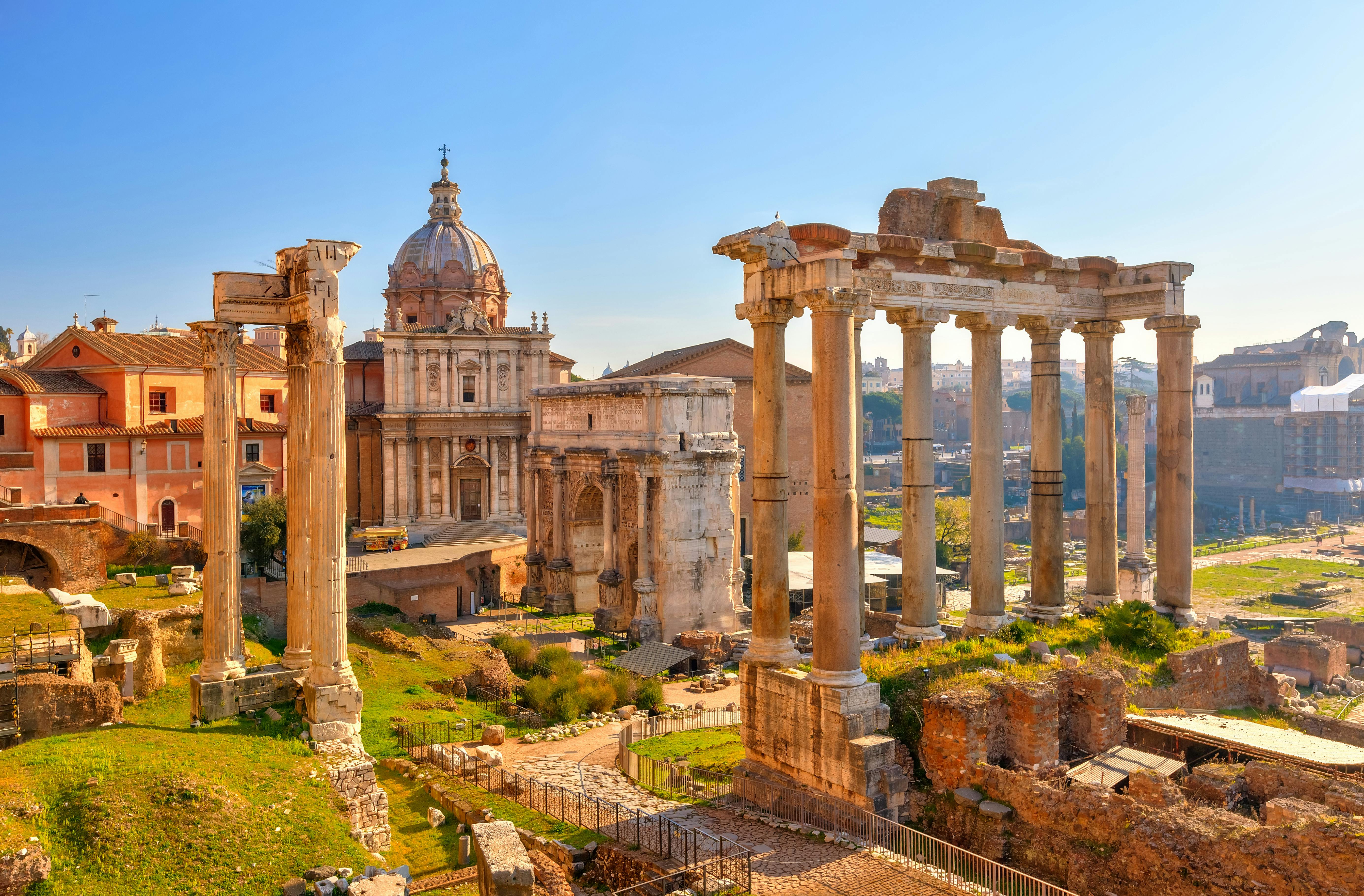 Reviews Roman Forum
"On the whole it was good, however the guide was very hard to understand so was hard to follow everything he was saying."
"The travel was nice we really enjoyed Rome but the hotel was really disappointing we choose this one for the rooftop and we arrived there the rooftop was not possible to access also the room was very dirty plus no shower gel no shampoo as well.. the toilet was broken plus the electric cable was all appearing.. when tell the reception about it.. they said they will work on it but when back at the end off the day the room was the same.. have to tell them again and at the end they didn't do anythin"
"I would not recommend this tour, because the guide had very broken English & hard to follow."