Italy
Things to do in Colosseum
Gladiators tended to be criminals, prisoners of war or slaves who were trained to fight in professional schools. As their fame increased, some men even volunteered for the job. Trained gladiators would often fight unskilled criminals and slaves as a form of public execution, though winning a fight against a gladiator could earn a slave his freedom.
Archaeological remains show that gladiators were often overweight, perhaps in order to build a layer of protective fat. They tended to eat a vegetarian diet of fresh vegetables, dried fruit, barley and beans to grow strong bones that would heal quickly.
Gladiators would fight barefoot in pairs for around ten minutes while the audience chanted like modern football crowds. A common chant was "habet, hoc habet" (he's had it!). A defeated gladiator would raise a finger (if he had any left) and might be pardoned by the games' sponsor.
In 107AD, the emperor Trajan celebrated a victory with a show that included 5000 pairs of gladiators – the largest contest known to history.
Opening times
8.30am-7.15pm – 30 March-31 August
8.30am-7.00pm – 1-30 September
8.30am-6.30pm – 1-30 October
8.30am-4.30pm – 31 October-15 February
8.30am-5.00pm – 16 February-15 March
Ticket office closes one hour before closing time
About the Colosseum
This massive 50,000-capacity amphitheatre was inaugurated in 80AD with games that lasted 100 days and cost the lives of over 5000 animals. Entrance was free back then, though 'tickets' written on pieces of pottery were handed out with seat numbers, presumably to control numbers. The poor, and women, sat on the upper tiers, while senators and equestrians had seats closer to the action (protected from flying weapons and body parts by a net).
Entertainments varied. Some featured animal on animal, others were people fighting animals, and others were people fighting people – usually gladiators, but sometimes slaves/prisoners.
Gladiators probably did not fight to the death because they were valuable and popular commodities, though death was naturally an occupational hazard.
Today, the vast Colosseum easily swallows the thousands who visit, though it's advisable to buy tickets in advance if you want to skip lines. There's little to actually 'do' once inside other than look at the spectacle, though you can maximise your visit by booking special tickets with privileged access to the hypogeum or the upper levels. It's also advisable to arrange a local or audio guide if Roman history isn't your subject.
Tickets to the Colosseum often include access to the Forum and Palatine Hill and can be valid for two days, so it makes sense to plan your time wisely. Arrive early for the busiest places and enjoy the Palatine Hill at your leisure in the afternoon when the tourist hordes are elsewhere. Even with advance skip-the-line tickets and German-level planning, you may still discover that organisation at these venues is not entirely like clockwork, so be flexible.
Address
Piazza del Colosseo, Rome
Getting there
By Metro
By Bus

51, 75, 85, 87, 117,118, N2
Our recommendations in Colosseum
How to get there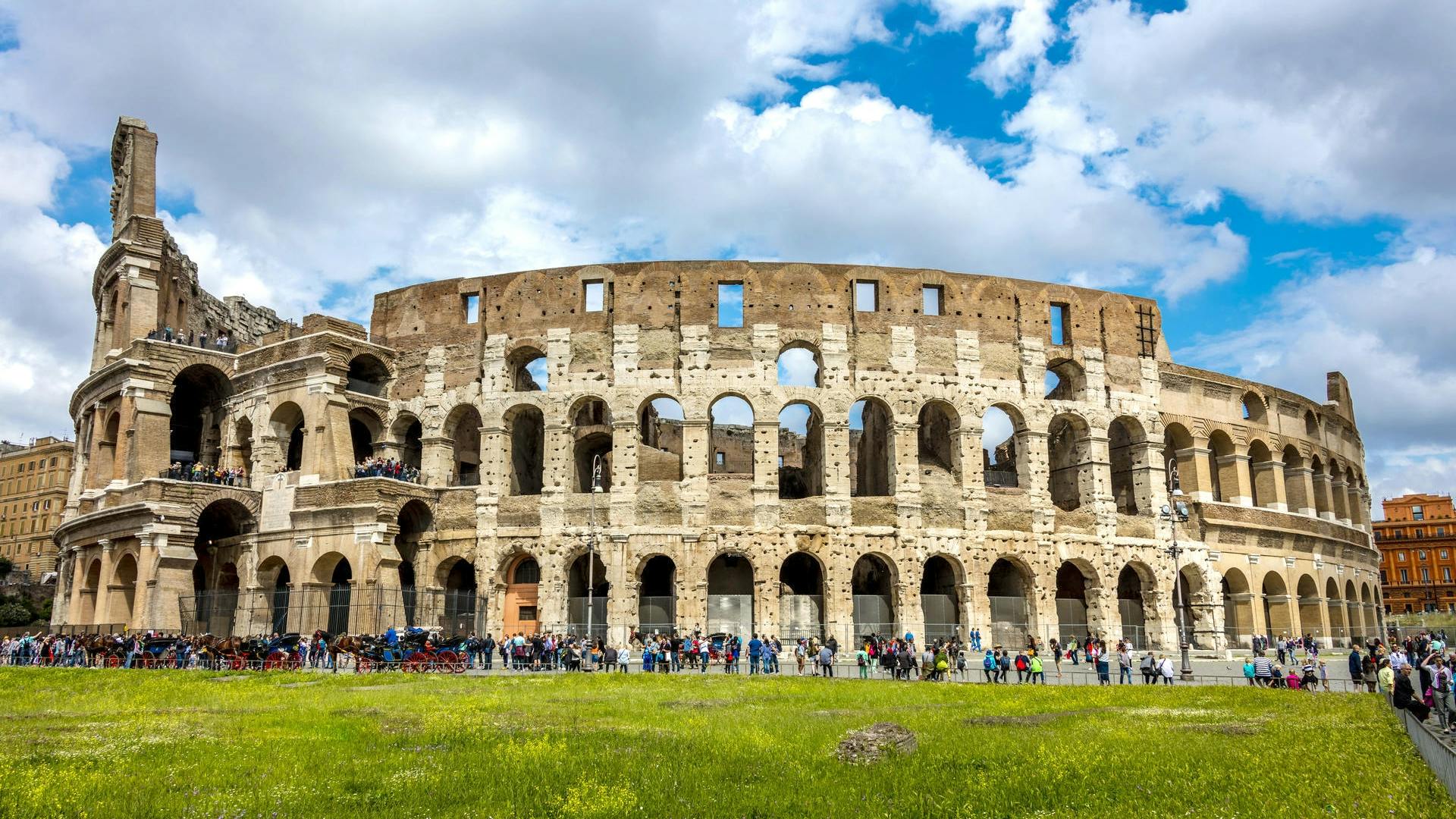 Reviews Colosseum
"On the whole it was good, however the guide was very hard to understand so was hard to follow everything he was saying."
"The travel was nice we really enjoyed Rome but the hotel was really disappointing we choose this one for the rooftop and we arrived there the rooftop was not possible to access also the room was very dirty plus no shower gel no shampoo as well.. the toilet was broken plus the electric cable was all appearing.. when tell the reception about it.. they said they will work on it but when back at the end off the day the room was the same.. have to tell them again and at the end they didn't do anythin"
"I would not recommend this tour, because the guide had very broken English & hard to follow."
"We could not have asked for more!!! Our guide was was magic and made our experience a once in a lifetime event!!!"