United Kingdom
Things to do in Tower of London
There are many amazing historical stories and fascinating features of the Tower of London, but one of the most colourful has to be the men you see standing around in the bizarre red costumes. They're officially named Yeoman Warders, but all of England knows them as 'Beefeaters'.
Today, these men (and women) offer guided tours and interesting anecdotes about the Tower's history, but they have a much longer history. Once a royal bodyguard (since 1509), they enjoyed a powerful position and the right to eat as much beef as they wanted from the king's table. Back then, they were known for fighting and drunkenness, and would have killed any unexpected visitor.
The modern Yeoman Warders are not just tour guides, however. Each one of them has served at least 22 years in the armed forces in places such as the Falkland Islands, Bosnia, Iraq and Afghanistan. They can answer your questions and are happy to have their photographs taken with you.
Opening hours
1 November-28 February:
Tuesday-Saturday: 9.00am-4.30pm
Sunday-Monday: 10.00am-4.30pm
Last admission is at 4.00pm
1 March-31 October:
Tuesday-Saturday: 9.00am-5.30pm
Sunday-Monday: 10.00am-5.30pm
Last admission is at 5.00pm
About the Tower of London
Only since the Victorian era has the Tower been a tourist attraction. Throughout its earlier history it has been a royal residence, a castle, an armoury, a treasury for the Crown Jewels and a notorious prison.
French King William the Conqueror started construction in the eleventh century using stone from Caen in France. Successive kings added more fortifications, accommodation and even a private zoo with lions. One of the most infamous events of this early history came in 1483 when Richard Duke of Gloucester put his two young sons in the tower 'for their own protection'. Nobody ever saw them again . . . and Richard suddenly became king. Hmm.
During the Tudor period, the tower became a centre of torture and imprisonment. This was partly due to Henry VIII's break from the Catholic Church and the large number of people who didn't agree with it. Famous prisoners included politician Sir Thomas More and Henry's own wife Anne Boleyn (whose crime was not to have a male child).
In 1605, the tower welcomed Guy Fawkes, an early terrorist who'd tried to blow up Parliament. Nor was he the only traitor. During WWII, spies were also imprisoned and executed here. German Josef Jakobs was the last to be executed in 1941.
Today, there's a story about the ravens who live at the tower. It's said that if they ever leave, the Tower and England itself will fall. Be nice to them . . .
Address
The Tower of London, Tower Hill, London, EC3N 4AB
Getting there:
By underground:
District or Circle lines to Tower Hill station (then five-minute walk)
By train:
The nearest stations are Fenchurch Street or London Bridge (then follow signs)
By bicycle:
Find cycle racks on the Wharf opposite the Perkin Reveller restaurant and stands (three) next to the shop at the tower. (Do not attach bicycles to railings.)
By Docklands Light Railway (DLR):
Take to Tower Gateway Station (then follow signs)
By bus:
Routes 15, 42, 78, 100, RV1 and sightseeing buses
By riverboat:
From Charing Cross, Westminster and Greenwich to Tower Pier
Our recommendations in Tower of London
How to get there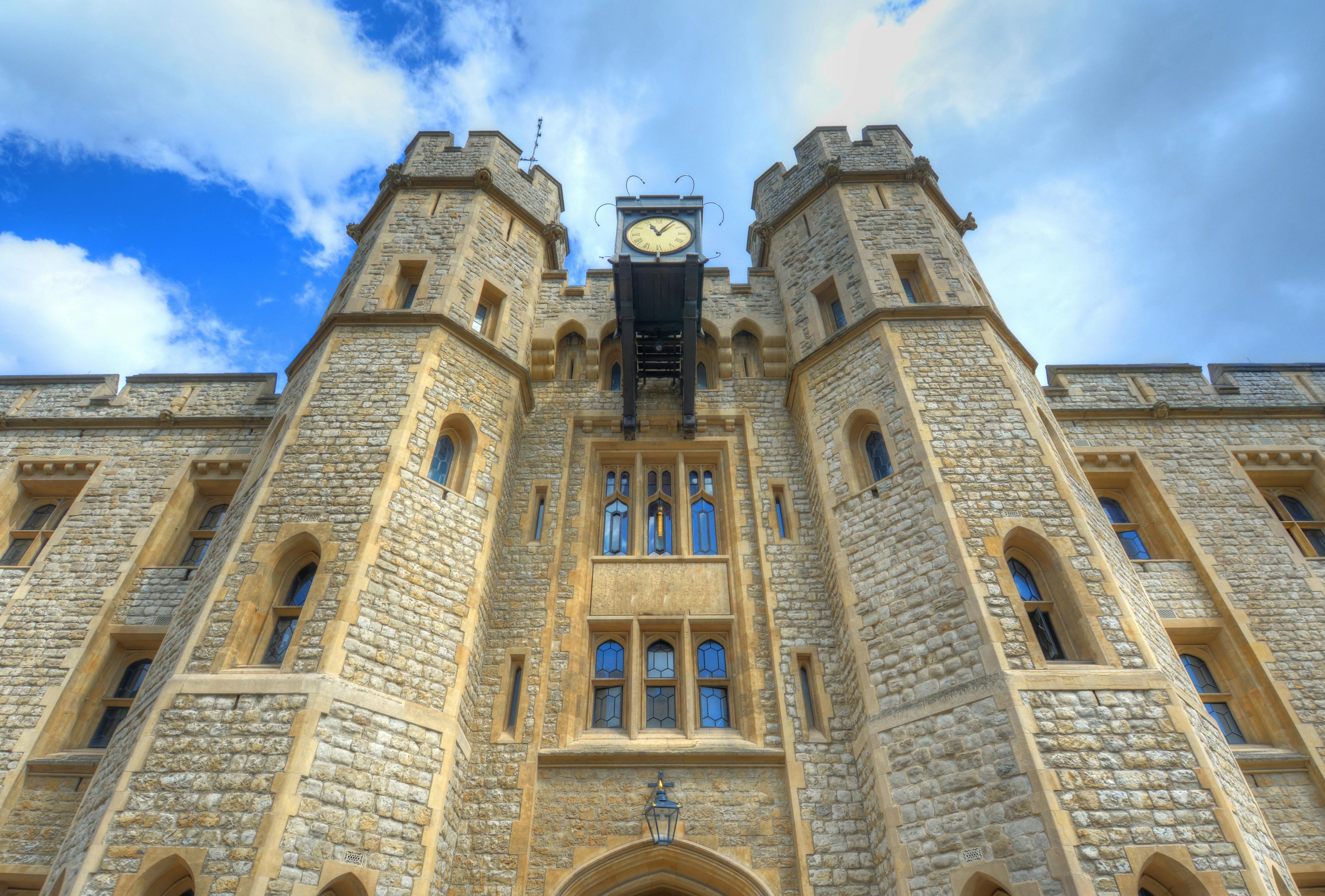 Reviews Tower of London
"Mis amigas y yo quedamos muy complacidas con este tour y recibimos informaciones muy interesantes sobre estas atracciones de la ciudad"
"Esta excursión fue muy positiva e interesante"
"I love London and this tour is the perfect way to explore the city"