United Kingdom
Things to do in The London Eye
The London Eye, or Millennium Wheel is an observation Ferris wheel located on the South Bank of the River Thames in London. When it opened to the public in 2000, the London Eye was the world's tallest Ferris wheel and still holds the record as the largest cantilevered (attached only on one side) wheel in the world.
At 135m (442ft) high, London's wheel offers visitors panoramic views over London and is even tall enough to see Windsor (on a clear day). There are 32 passenger capsules each attached to the external circumference of the wheel and rotated by electric motors. Each capsule holds 25 people and takes 30 minutes to go full circle.
The capital's most popular paid-for activity, the London Eye attracts over 3 million visitors annually. At least 5000 people have chosen to propose marriage in mid-air since it opened, and another 500 people have actually been married in a capsule
The nearest London Underground station is Waterloo, although Charing Cross, Embankment and Westminster are also within easy walking distance.
Our recommendations in The London Eye
How to get there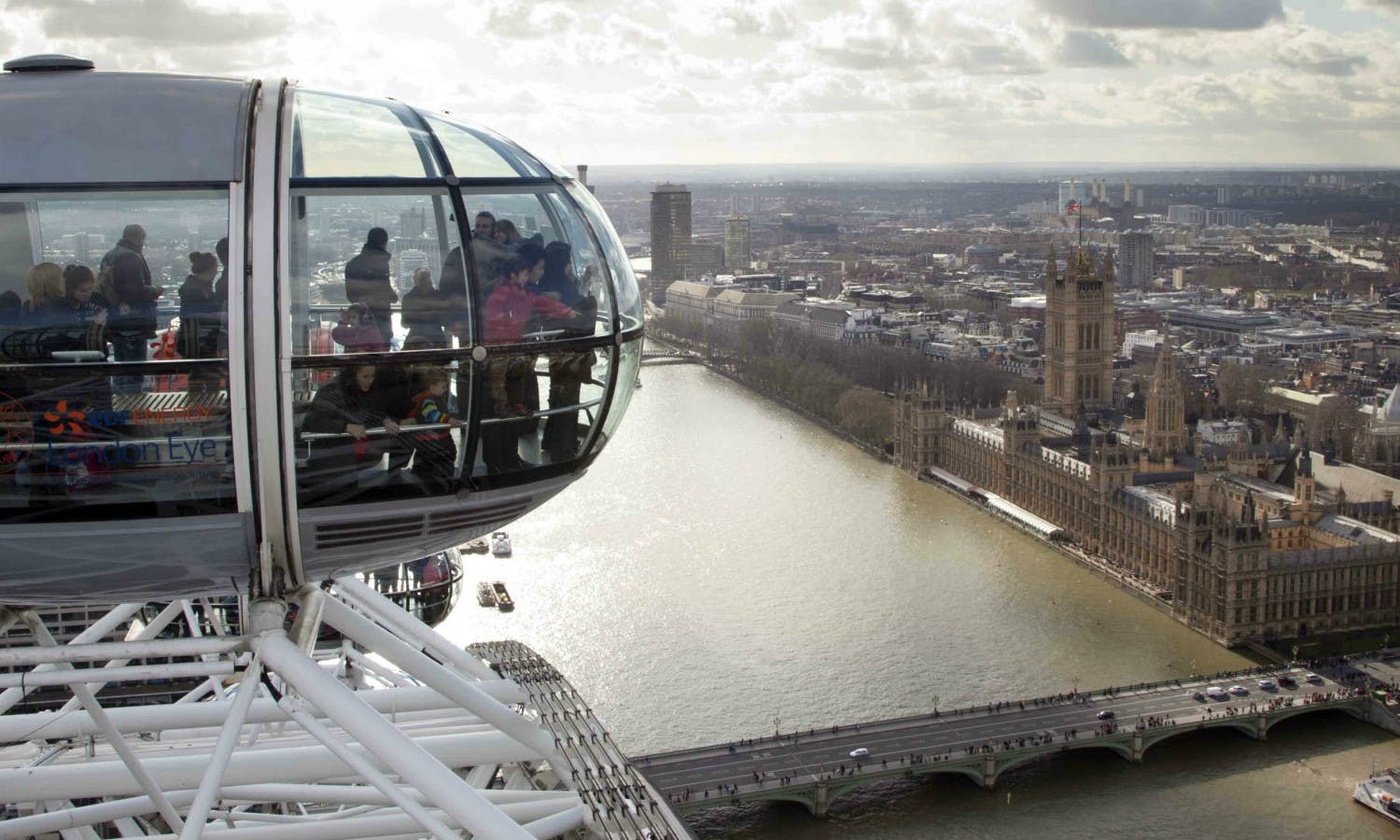 Reviews The London Eye
"Wonderful day, super professional organization"